<![if !vml]>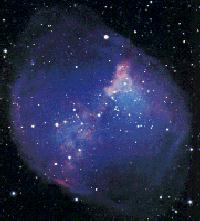 <![endif]>Blue Nebula
We have terrible news for all of you.  Blue Nebula guitarist Jeff died in the early hours of Saturday, the 17th.  He had been fighting some sort of infection in his gum for a few weeks with antibiotics.  Feeling worse, he checked himself into the hospital and they determined the infection went into his jaw bone.  He had surgery the weekend of the 10th and Tuesday the 13th Al and I accepted WYCE's Best Local Jazz CD award with Jeff still in the hospital.  Jeff's brother was there at the awards ceremony and told us that Jeff wasn't doing well recovering from the surgery.  Then on Friday the 16th we got a call that he had liver cancer and wasn't expected to make it.  I went to the hospital that morning, where I found his family waiting for the doctor to discuss taking him off of life support.  Saturday around 3am he was gone.
It all happened so fast that I am still in shock and often just shake my head in disbelief.  Jeff's melodies have been running around my head even more in the past few days than when we were recording them, playing the songs over and over.  So I know he's still out there in our hearts and ears, playing for our pleasure and his.  Jeff said once in an interview about our latest CD that "Relative Dimensions describes the way I think about music.  What I'm really interested in isn't the differences, but the way... various kinds of music are the same."  I believe that is how Jeff viewed many things in life.
I encourage you all to tell everyone you can about Jeff's music and to buy the Blue Neb CDs to keep it alive.  Al and I have decided to donate all proceeds of our CD sales to charity in Jeff's name.  We'll let his family decide which charity. 
This also means the end of Blue Nebula.  There is no substitute for Jeff in the music of Blue Neb.  I'll leave the myspace account and our website open for another couple of weeks.
Peace,
John